Tenancy End Oven Cleaning
Tenancy End Oven Cleaning
Here we are, best value choice for tenancy end oven cleaning at Gloucester. Oven & Range Cleaning 01452404600
As new Government rules and rental contracts evolve, tenants will often find contracts will include a clause specifying that they should book their own tenancy end oven clean. Afterall, it is only good manners to leave a clean cooker. It is obvious that landlords shouldn't have to pay for tenants' cooking debris any more than other cleaning.  As a result, this is where we can step in for end-of-tenancy oven cleaning. We are always happy to help.
Landlords know how reassuring it is for a prospective tenant to start their term with fresh and clean kitchen appliances. In adition, we also clean microwave ovens, hobs, extractor units, all
to first class standards. In short, the very best way to attract a new tenant is to begin with clean kitchen appliances.
Tenancy Oven Cleaning Gloucester
Sometimes rental contracts will state that professional oven cleaning should be carried out once a year for a long-term let. It's in tenants' interests to research reliable tenancy oven cleaning specialists so they comply with the terms of a contract. Who better than Oven & Range Cleaning, for first class, sparkling clean results.
Landlords always find their properties are much easier to let if they are well-presented so ignoring a dirty oven is at your peril! Therefore, your property will be that much easier to let if kitchen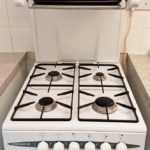 appliances are as clean and fresh as possible. We will do our best to return your cooker to as near showroom condition as possible, aiming for sparkling results every time. Meticulous attention to detail, and a reassuring start for your new tenant.
Why not give us a call to see how we can help for end-of-tenancy oven cleaning Oven & Range Cleaning 01452404600